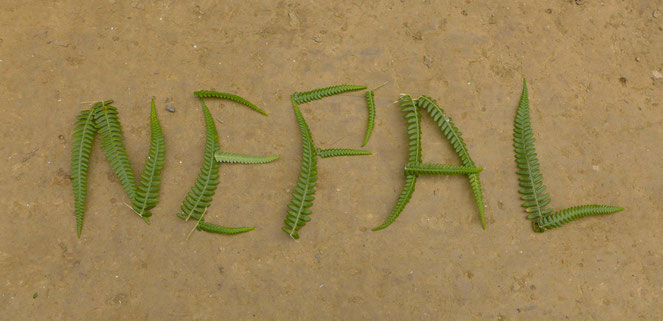 After just about three months in Nepal, huge amounts of Momos and Dal, countless visitors and even more altimeters, we have finally left another country behind. Of course we haven't seen it all, but it was enough for time being. Plus, our visa was running out. We had seen a lot, not all of it of course. So we headed out on a borderline to the south which was quite unusual, even for us. Time to tell you our Nepal favorites.
Hang loose and swing!
You want to see Nepal from high up in the air? This is your thing. No need to take expensive flights to Johmson, Lukla and Co. Let it happen on a bamboo swing! This magic toy is mostly a 25ft high contruction of bamboo, a beam and some rope. You can find it just about everywhere. As you can easily swing up to 15ft we strongly recommend to take a close look at the ropes and the beam before you get started. If you now ask yourself if the Nepali kids jump of the swings in the next sandpit: they don't!


Eat Momos
Besides all the other awesome food there is in Nepal, you have to eat Momos – a lot.  Momos have to be eaten on the street or in the small Momo shops which are mostly packed. Guesthouses and restaurants are just not the place to have them. On the street you get them for one or even less then 1$ per portion in a small bowl of stainless steel or leaves off a tree. In Kathmandu you would try King Momo and Everest Momo. At King Momo you even have the choice of really good Pakodas and Samosas.


Namo Buddha
Yeah… this is a really nice place. This stunning monastery is just two hours from Kathmandu. The amount of tourists out there led us to the conclusion that this place is still undiscovered by Lonely Planet and TripAdvisor. Good for us! You stay in the Guesthouse operated by the monks and get to take part in their meals. The food is good and the views from up the rooftop are stunning. You just shouldn't be to slow at eating as the guy's do not have long breaks. Right before or right after the meals the monks are doing their services which you can attend as well.


Go on a trek
Of course you have to do a trek of a few days. This is mandatory as there are treks for all fitness levels and this is the only way to find out what "flat" means to Nepali people. It doesn't really matter where you are going. Whether it is a circuit, a basecamp or just trek back and forth a valley. Just do it. Don't carry too much, ask the locals for walking times and add 50%. As our friend Karli has already said in a recent blogpost here, it's just beautiful.
Take a pit stop in the nicest smalltown
Yes of course you would now expect something really stunning. And no! This is not it. This little city is called Tansen and is quite special to us. There is not much to see. There is not much to do. It is in fact the city in Nepal which we enjoyed the most. It is built at the side of a hill which allows you to have nice views from just about every house. The small steep alleys don't allow a lot of traffic making this a rather quite place. In addition it is a little off the main routes. All of this makes Tansen to a small, quite, clean and sympathetic place. Once you are there you could take a few hikes and trips. It is about a 4 hour walk to the Taj Mahal of Nepal. A beautiful villa built on the side of a river. As there is no road the renovation is taking really long time. It is still more like a lost place not yet rediscovered.

See Kitty Cats
Usually we come unprepared. This time we were definitely surprised and overwhelmed by the wildlife to see here. The Bardia Nationalpark was definitely one of the best stops we took in the country. With a lot of luck we ended up staying with John in his lodge. John is a really passionate photographer who took us to the jungle. Together with Krishna and Joe (visit him) we headed off to see a real Bengal Tiger. Thanks for this amazing experience and thanks Joe for the picture. Even if you don't get to see a Tiger, this is a place you can easily spend a week or two.