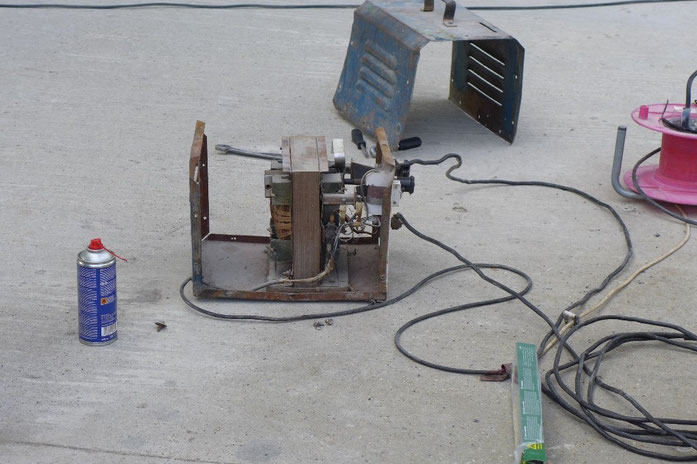 … in this blog entry we want to talk about Murphy's Law. It is just as well applicable on a journey. Since we got our beautiful green home out of the snow and I had my beer the drama went off. The coming days were technically quite "interesting". During the cold days the engine didn't get warm too well, so I put a piece of cardboard behind the hood. With quite some mountains ahead of us we started towards Zabljak in the Montenegrin mountains. After only about 1km the first break down. No fuel! So we started to get the remaining air out of the system and retightened all fittings. 5km later the same problem. Same procedure, same solution. On km 13 the spring pulling back the gas pedal broke. Two break downs later due to fuel problems I was disamused. My truck as well. Beside all the diesel problems I didn't even notice the temperatures after one of the mountain passes. It was a kind of spring and my engine overheated. The stop to cool down took us another half an hour. The first café was mine. I needed coffee and the waitress obviously felt it. I didn't argue about the tourist pricing at that place. When we finally arrived in Zabljak I noticed that may solar charger had broken down and the batteries were empty. I was about to just call it the day as we met Tim and Kathy. Two brits who are coming up here every once in a while for hiking. We spent an awesome evening with the two at the fireplace. Live is good!        
Fully relaxed I was awaiting the things to come. The Albanian borderline was no problem. The first flat tire on our trip just little one. The broken bike carrier a rather big one though. Albanian roads kind of demolished it. A few hours later and with a few "welding seam" the bike sits perfectly in its place. While we were at it we even got to weld my frame for the steering transmission.
Eventually we got everything fixed and we and our truck are in stunning condition now. The fuel problem was actually fixed with 3cm new diesel line and the solar charger just cost a few € for parts. The mood is good, due to enough beer and coffee. We are ready for Christmas!