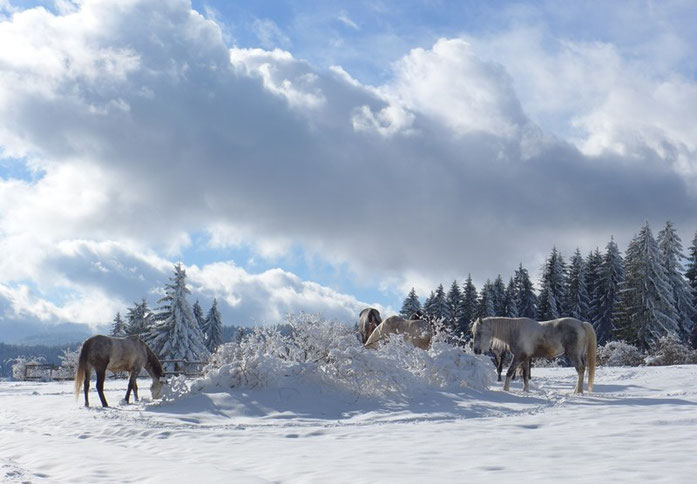 …for a while anyway. Here is the Tara Nationalpark in the south of Serbia. Meanwhile it has become winter here ...finally. During the last three days we got about 30cm of snow which makes everything look stunning in this beautiful Landscape.
We have filled up our storage boxes for wood to the max because actually we need it. The wood stove is burning now permanently when home. With outside temperatures of 0°C to -10°C it stays quite warm inside that way. At night we don't keep the fire burning for safety. We covering us quite well to not freeze. This works out quite good. The only thing a little triquy is our water supply. Usually we drain all our pipes at night during freezing periods. We just now discovered that one pipe can not be correctly drained as it is not mounted properly. This needs a little more attention from my side as soon as it gets a little warmer. Pumps and water filtration can be drained as wel but they are well isolated to withstand the temperatures right now.  Via the large windows we loose a lot of energy and get a lot of condesation. This can be compensated with the wood stove quite well. It drys everything pretty good.

So we are camping here in the woods of Tara since 5 days. Since 5 days today is the first sunny day and we got out to see this beatiful mountains around. It is not quiteenough to get the boards out but we are getting there. So we can fully understand why this is one of the greatest serbian tourist attractions. We like it in the winter just as well.